What Is School Shadowing and Inclusion Support?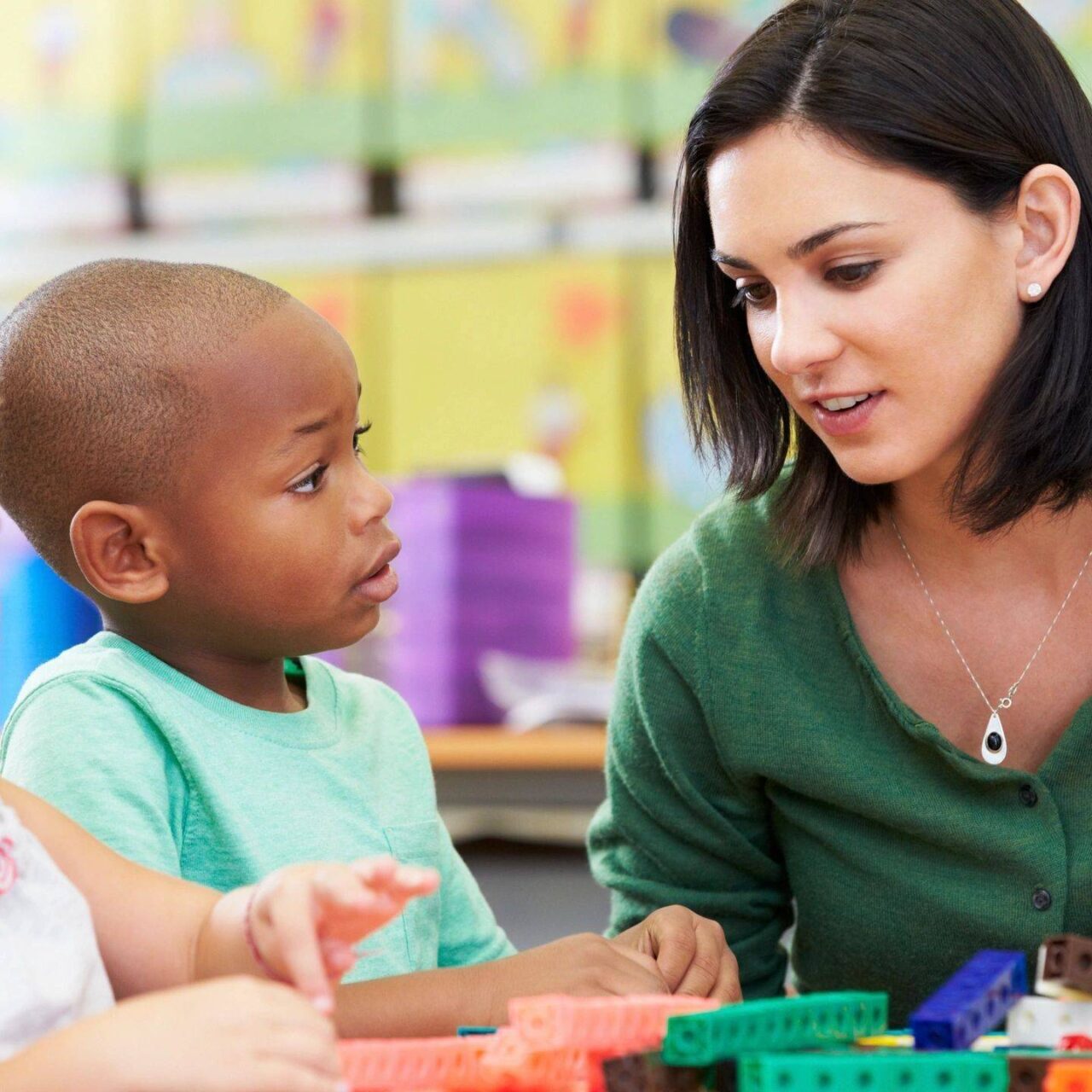 One major deficit that children on the autism spectrum (or other related disorders) experience involves inappropriate or lack of skills needed to interact and behave appropriately in social settings. For most children, school is one social setting that occupies a majority of their daily life, offering a significant number of opportunities for them to learn appropriate interactive and social skills through imitation, modeling, trial and error, etc. Therefore, it is of primary concern for these children to be able to learn such skills in the school setting. Since children on the autism spectrum, on most occasions, experience difficulty learning through usual self-learning techniques (e.g., imitation, modeling, trial and error, etc.), it is of primary importance that such skills be taught with the help of peers surrounding them.
Amongst the high-quality services provided by Stepping Stones Center, we also offer school shadowing and inclusion support in the school setting. Our school shadow therapists receive intensive training and onsite direct supervision. Stepping Stones Center provides such services to students who would benefit from such services in order to provide them with the extra support needed in order to enable them to fully and successfully participate in the classroom setting. In addition, our school shadow staff support inclusion and mainstream within the school setting.
Play Skills-These are skills that are involved in peer interactions either in the classroom during free-play or on the playground during recess. The child is not expected to play with his/her peers at all times. Therefore, he/she is taught how to play by him/herself appropriately while not being disruptive to the rest of the class.
Social Skills-This encompasses all social interactions with the child's peers, his/her teachers, the teacher's aide, and any other person in the child's school environment. Any behavior that the school shadow observes that is inappropriate and not age-appropriate is targeted and worked upon.
Appropriate In-Class Behavior-The child is expected to behave appropriately when the teacher is teaching a lesson, reading a book, or giving instructions on what will take place during the day, etc. Therefore, these are behaviors that are focused upon so that the child is able to adapt and practice such skills, efficiently.
Attending and Language Comprehension Skills -This involves listening to instructions given by the teacher or even listening to the other children in conversations, which requires a great deal of attention and focus. Helping the child learn to pay attention to verbal exchanges in the classroom or on the playground is one of the key focus areas when addressing such skills.
Academic Skills-At first, the child may require assistance with in-class activities in either effectively participating in those activities or acquiring the communication needed for such participation to keep up with the rest of the class. This also involves listening skills where the child will need to demonstrate to be focused and attend to the activities so that he/she can demonstrate them. Examples of academic skills the child may require assistance with include writing, reading, mathematics, etc. The school shadow does not do the work for the child, but rather uses incentives and positive reinforcement to keep the child focused and by using effective prompting strategies to help the child do as much of the activities by him/herself.
General Techniques-The basic approach we use when shadowing a child in the school setting is to be "one with the child." What that means is that the school shadow aide becomes that child's eyes, mouth, and any other senses that aids the child in reading his/her environmental cues that will lead them to respond appropriately within their learning environment as well as socially, with teachers, peers, etc.